Translation and Interpreting Services in Philadelphia
Whatever your language need, we have you covered. We offer comprehensive language services to the entire Philadelphia area in over 200 languages. Companies and organizations have trusted us with all of their language translation and interpretation needs for over 25 years.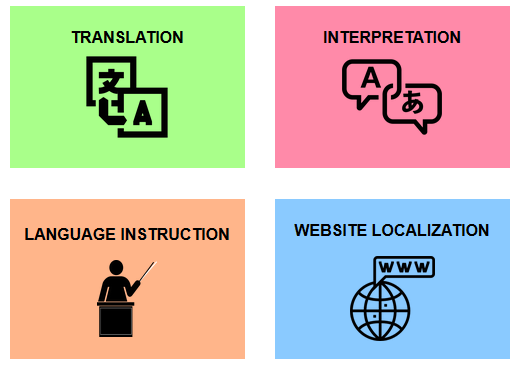 • Certified document translation in any subject or language
• Interpreting services offered in-person, telephone or by video remote interpretation
• Private and corporate foreign language instruction, language immersion and online classes in Spanish, French, Mandarin Chinese, German, Italian, Japanese, Korean, Russian and Portuguese
• Multlingual media services (voiceovers, subtitling, desktop publishing, foreign voice talent, foreign language graphic artwork)
• Translation of personal documents (birth certificates, marriage records, scholastic transcripts, death certificates and more)
• Foreign language social media posts and search engine optimization

American Sign Language (ASL) interpreters are also available for court, medical appointments or any other need. This service is offered in person or on demand with our video remote interpreting (VRI) services. Both types of ASL interpreting are compliant with HIPAA and ADA regulations.
Your Full-Service Language Solutions Provider in Philadelphia!

Call us today or email philadelphia@indytranslations.com for more information.
1.800.695.8772