Foreign Language Instruction
What language do you want to learn?
Enrich your life, sharpen your job skills and make new friends by learning a foreign language. We provide complete language training customized to each student's individual needs and desires. Whether it is a one-on-one Russian class, a four-week immersion program or a group Spanish class for your company, we can help you or your employees master a new language. Our instructors are all trained language teachers who know how to help you to learn the desired language quickly and efficiently.
Our language instruction is provided through a separate division of our company called the Indy Language Center (ILC). ILC offers private, semi-private, group and immersion programs in Spanish, French, Italian, Portuguese, German, Mandarin Chinese, Japanese, Arabic, English as a Second Language (ESL) and more.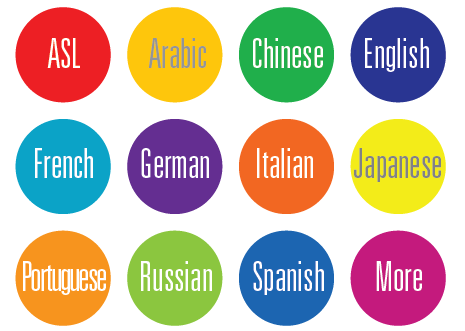 Take the next step and learn a foreign language this year at ILC!
You can learn more about our specialized Spanish courses by contacting us for more information, or by visiting Indy Language Center's (a division of Indy Translations) website.
1.800.695.8772